______________ _______________________________________
| _______/____/ __ / __ / |_________
| \____ \ / / / / __ __/_____
| / \_ /_______/__ /______/__ / /
|___________________/________________/______________/___ / /
.__________ ___________ ___________ /____________/__
| |___________/ \_________| | _______/___
| __ / GeekBoys! \ | |___________ /
| / / \ | | / /
|__________________/_________________\__________ |________________/
/____________|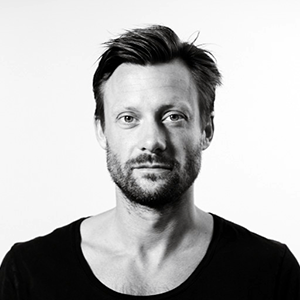 Andreas is a serial entrepreneur and former Counter-Strike world champion. He is widely regarded as one of the most influential innovators of electronic sports. Before Toborrow he started a streaming music service called SPRAYdio (acquired by Spray), ESN (a real-time web gaming framework acquired by EA) and SK Gaming, the world's largest eSports organisation and community.
You can read more about him on
Wikipedia
or contact via
Google+
,
Facebook
,
Twitter
and/or
Linkedin
.
Follow @bddds
CURRENT PROJECT
2013-
Toborrow is an online marketplace that aggregates consumer savings, connecting it to small and medium sized business in need of financing.
PAST PROJECTS
ESN
2001-2002
Senior developer and co-founder of E-Sports Network, a pioneer in eSports tournaments. Later pivoted into ESN Social Software a web software company that built Planet a real-time web-based games framework.
Exit 2012 to Electronic Arts
.
2001-2009
Managing director and co-founder of SK Gaming, the most successful professional gaming organization to date and the largest eSports community in the world.
SPRAYYdio
1999-2001
Senior developer and co-founder of SPRAYdio, an early crowd-sourced streaming music service. The users created real-time streaming playlists.
Exit 2000 to Spray.
GeekBoys
2001-2002
CTO and founder of GeekBoys, a social network for gamers (before MySpace and Facebook even existed), with news, blogs, friend system, message system, wall posts and much more. Over 1.000.000 registered members. The definite community for eSports.
Exit 2002 to ESN.
OTHER PAST PROJECTS
Geekboys Arena PvP Ranking
2007-2008
CTO and founder of Geekboys Arena Ranking, The first global cross realm arena ranking for World of Warcraft. Incorporated into SK Gaming, commonly referred to as SK-100.
Zkillz
2001-2002
Senior developer and co-founder of Zkillz, one of the biggest ranking systems in the world with over 200.000 unique players spread over more than 100 servers in 50 countries. Had match making mechanisms that grouped players with similar skill together, such systems was later used by for example Blizzard in World of Warcraft. The technique was integrated in SK-Gaming.com and the service discontinued.
XSReality
2000-2002
CTO and co-founder of XSReality, the biggest and most technically advanced eSports news/community at that time. Continued under the name ESReality by one of the founders.
Geekboys - News Your Way
1999-2001
CTO and founder of Geekboys, one of the first RSS aggregators. Over 30.000 members within the first six months of operation. Discontinued, but the core technology was used in Geekboys the social network.
2002
One of the first Counter-Strike movies ever made, heavily influenced by skate and ski movies. Over 1.000.000 downloads before I stopped keeping track.
"The definitive counter-strike frag movie. bds, the legendary Geekboys creator, turned his hand to the counter-strike movie format and instantaneously changed it forever. This movie set the standard for movies after it to follow." - eSport-Video.fr
GeekPlay
1999
GeekPlay was a demo utility for Half-Life. It let you browse and watch client recorded (or HLTV recored) demos with ease. With a GUI you were be able to see the information about the demo before playing it, such as an image of the map and player names. GeekPlay also offered customization to suit the users needs with commandline options, had special features such as a mini filebrowser, automatic resolution changer, teamsay stripper, playback speed changer and playback support for old demos. GeekPlay worked with all Half-Life mods that used the standard demo protocol. Launched in 2000, GeekPlay was downloaded more than 1.000.000 times.